We have come a long way since 1928, when first Umberto Levorato, and then Gino and Giovanni, Umberto's brother and son respectively, sold their wines in barrels or demijohns in the city of Venice and in towns along the Naviglio di Brenta canal, however today's global trade poses complex, big challenges. To this end we are continuing with the restructuration work that Cantina Levorato S.r.l started in 2017, putting in place an industrial plan that will boost production capacity and optimise administration to ensure total adaptation to the continually changing needs of national and international trade.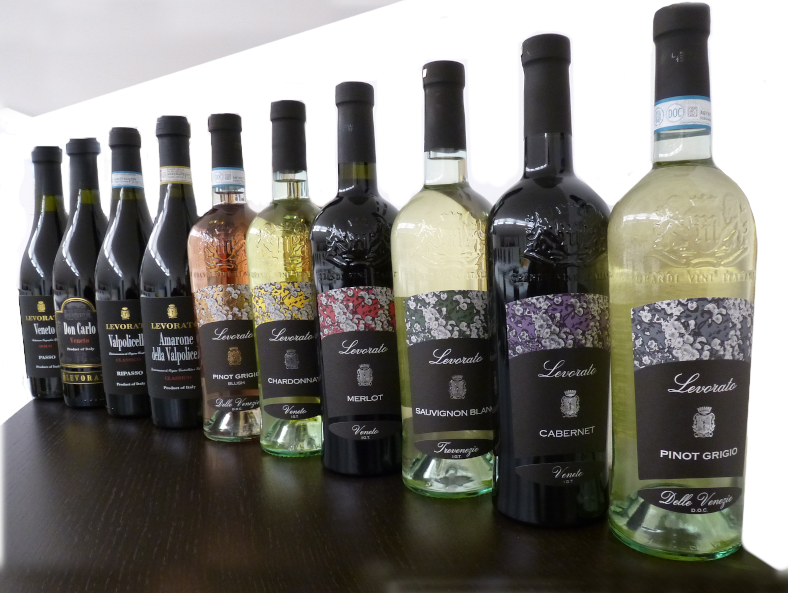 Our new admin offices, with its work stations all integrated in a new data centre, has resulted in more streamlined, efficient organisation and management of order flow and legal compliances. All this has also been made possible by our new IT system that processes all client requests in real time, enabling unparalleled flexibility and speed for order preparation.
Cantina Levorato Srl products now come in three product categories: - wines with typical denomination - wines with DOC (controlled designation of origin) and DOCG (controlled and guaranteed designation of origin) - wines with organic certification All our wines come from the finest vine-growing regions in Italy—Veneto , Friuli, Abruzzo, Puglia and Sicily—and our production and logistics capacity means we can produce almost 100,000 bottles a day, and deliver to many countries in Europe and around the world. Every single client need is considered and met, scrupulously and accurately, including particular finishing touches like fine packaging in limited edition wooden crates or wax seals on bottle corks.
© CANTINA LEVORATO Srl Via Vego Scocco, 5, 30031 - Dolo (VE) Italy - PI 00186650271 - fax +39 0415100016 - tel +39 041410053